Destination Sponsorship & Partnership - at this time, PinkBananaBiz.com and Gay2Day.com are offering an incredible opportunity to sponsor one of our regional Destination pages, as seen here - New York City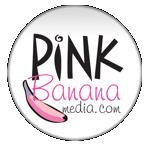 Partner with us and bring some incredible and cutting edge exposure to your member hotels, restaurants, attractions and more. Put your DESTINATION front and center every time someone "Shares, Comments, Likes, Posts or ReTweets" about your region on Facebook, Twitter, Google Plus and more and ties it to our Gay2Day.com destination marketing program. In addition, we will include your destination and its marketing partners in our Pink Banana Media Destination Marketing Program as seen here.
RECEIVE:
Prominent position at the top of your Destination page
Promotion from PinkBananaBiz.com
Promotion from Gay2Day.com on all LGBT social media groups,
fan pages and more that are related to your Destination
Promotion as a Pink Banana Media Featured Destination as highlighted here.
Media Kit Link:
Case Study Links:
To sign up with us as a Sponsor & Partner, please contact us here and tell us more about your organization.